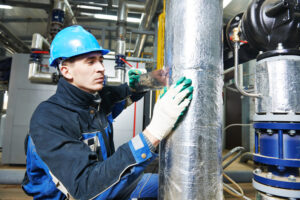 Boilers last for many, many years and are usually found in the most overlooked areas of buildings. Worn out and missing casing or insulation can cause some efficiency losses and could be dangerous if someone were to touch an exposed surface. Let us help get your boilers restored to near original condition.
Over the years we have been able to design a mixture of refractory patch that helps extend the life of tired, crumbling refractory. If your refractory is beyond repair we can re-pour or pound in malleable refractory.
Do you have OEM controls or parts that need replaced? Let us take a look. We might be able to install a more common component. This includes flame safeguard controls. Don't feel locked into one choice.
Below is a list of common services we perform. If you don't see what you are looking for or have a specific need, please contact us today for a free estimate.
Casing Replacement and Repair
Refractory Replacement and Repair
Tube Replacement and Repair
Duct Replacement and Repair
Controls Replacement or Upgrade
Feedwater and Deaerator System Repair
Burner Adjustment and Overhaul