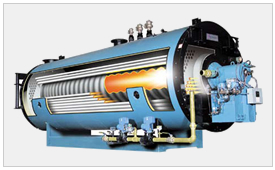 Installations and startups are some of the more enjoyable services for us. We take the viewpoint of the owner and maintenance workers when we provide equipment and installations. Our goal is to provide a system we would want to work with every day if it was ours. We have such good rapport with our vendors that even if we didn't do an installation, they will call us to do the startup or warranty service on equipment.
Are your maintenance employees new or would like to learn more about your boiler system equipment? We believe that knowledge is power and a lack of knowledge can do major damage. Let us provide a training session to go over your system setup with your employees and answer any questions they might have.
Below is a list of common services we perform. If you don't see what you are looking for or have a specific need, please contact us today for a free estimate.
Full Equipment Removal & Installation
Warranty Installation and Startup Requirements
Startup and Proper Operation Checks
Economizers
Training